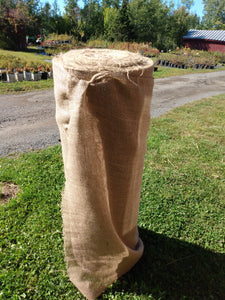 Can be cut to size. Burlap is 48" wide and is sold by the yard.
If item to be wrapped is less than 48" wide then measure from top to bottom to get the number of feet or yards needed. 
If item is over 48" wide then plan to cut and wrap it in smaller circles. For example, a tree 60" wide and 84" tall would need two pieces of burlap 60" long and the width of the burlap overlapped would be 96".