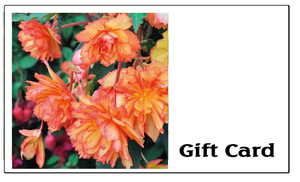 Every spring we have a luscious selection of unique and traditional hanging baskets and annuals.
This gift card will treat your recipient to a shopping spree to pick out either their own hanging beauty or a basket plus a collection of pretty annual flowers.
This is a gift card valid for the amount shown. The recipient can apply any remainder balance to future purchases and will be responsible for any cost above the gift card balance.
Photo Credit: NicePNG